Microlite® AA Premium NR Blankets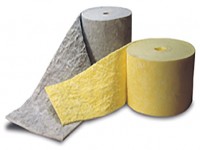 Description
Microlite® AA Premium NR is a lightweight, flexible, thermal and acoustical insulation material designed to provide the ultimate in noise reduction at minimal weight.
Applications
Microlite® AA Premium NR reduces thermal and acoustical transmission in a variety of aerospace applications. These blankets are particularly well suited for insulation the fuselage wall cavities of commercial and business aircraft.
Advantages
Microlite® AA Premium NR offers performance similar to standard Microlite® AA at 20% less weight. Water repellent, non-cellular and will not support biological growth.
Type
Flexible Blanket
Temperature Limit
450°F (232°C)
Available Forms
Microlite® AA Premium NR Blankets are light gray in color and furnished in three different densities in rolls up to 72" wide.
Applications
Aerospace
Fuselage Wall Cavities of Aircraft
Properties
High Noise Reduction
Water Repellent
Low Heat Transfer
Biosoluble Chemistry
Noncombustible and Non-Punking
Excellent Strength and Stability
Low Smoke Density and Toxicity
View the complete Microlite® Premium NR Data Sheet
View the Microlite® AA Safety Data Sheet
All information provided is © Johns Manville.
Learn more about our products